Two magnificent exhibitions of Japanese photographs from the post-war period to the present day at SFMOMA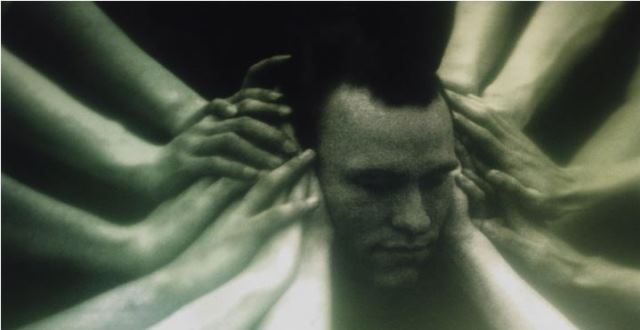 Until early next year, the New San Francisco Museum of Modern Art (SFMOMA) shines the spotlight on Japanese photography in two exhibits: Japanese photography from the post-war period to the present day and New work: Sohei Nishino. These exhibits celebrate the museum's commitment to the hugely important work done by Japanese photographers from the post-war revival in the 1950s to the present day.
Japanese photography from the post-war period to the present day, available until March 12, 2017, highlights SFMOMA's extensive collection of Japanese photographs, focusing on the gifts and gifts pledged to the museum through the Campaign for Art, including the large donation of more of 400 works from the Kurenboh collection, Tokyo. With nearly 200 works in the museum's collection, Japanese Photography from Postwar to Now will be on display in the new Pritzker Center for Photography.
Thematically organized, the exhibition explores topics such as Japan's relationship with America, changes in cities and countryside, and the emergence of women – especially Miyako Ishiuchi, Rinko Kawauchi, and Lieko Shiga – as as important contributors to contemporary Japanese photography. The exhibition will also include various forms of photography, from daguerreotypes and chromogenic prints to photomontage, as well as more than 20 important photography books.
New work: Sohei Nishino will be on display until February 26, 2017. The gallery is located on the fourth floor of the museum and displays recent works by Dioramas Cards, including a new map of San Francisco made especially for the exhibit.
Sohei Nishino started her Dioramas Cards series as a university student at Osaka University of the Arts. After researching the city of his choice, Nishino spent up to two months walking and photographing the urban environment, capturing thousands of images of streets, alleys, corners and views from under every shade. imaginable angles. He then prints his contact sheets, cuts out the individual frames and places them by hand on the cardboard. Through this process, Nishino creates a large-scale pasted map that expresses a truly personal interpretation of the location presented. After the collages are completed, Nishino digitally photographs and presents them as large-scale, high-resolution prints, often as large as 6 x 7 feet.
SFMOMA tickets are free for those under 18, $ 19 for 19-24, $ 22 for seniors and $ 25 for adults. SFMOMA has collected and exhibited photographs since its founding in 1935 and was one of the first American art museums to do so. Today, the collection of photographs includes more than 17,000 objects and constitutes the largest collection in the museum. Its highlights include outstanding examples of works by West Coast Modernist masters like Ansel Adams, Edward Weston and their East Coast counterparts like Alfred Stieglitz and Charles Sheeler.