The National Portrait Gallery presents "One Life: Maya Lin"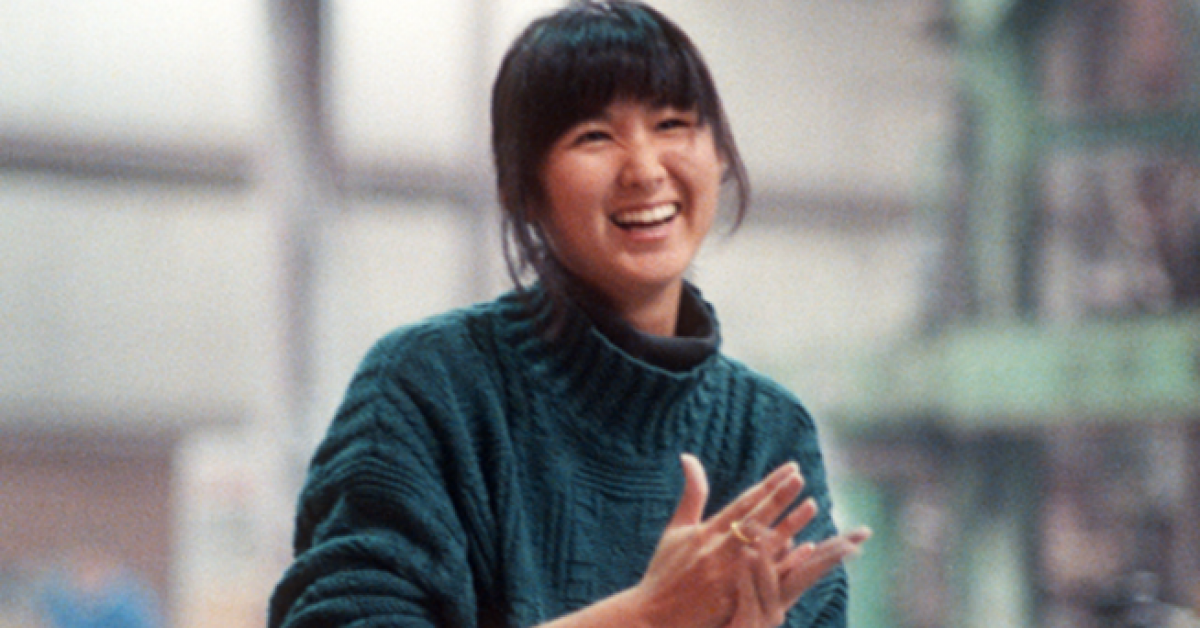 The Smithsonian's National Portrait Gallery has announced "One Life: Maya Lin," the first biographical exhibition dedicated to the architect, sculptor, conservationist and designer of the Vietnam Veterans Memorial. Tracing Lin's life from childhood to the present day, this latest edition of the museum's "One Life" series will highlight the development of the artist's approaches and processes through a variety of three-dimensional models, sculptures, sketchbooks and photographs. The exhibition will bring together a carefully selected assortment of Lin's family photographs and personal ephemera to provide additional insight into Lin's remarkable career. "One Life: Maya Lin," curated by Dorothy Moss, the museum's curator of painting and sculpture, will be on display on the museum's second floor from September 30 to April 16, 2023, in the redesigned "One Life" gallery. This is the museum's first "One Life" exhibit dedicated to an Asian American.
"Maya Lin's extraordinary career stems from her commitment to history, human rights and the environment," said Moss. "The exhibition will reveal the roots of his interests. As a very young child growing up in rural Ohio, Lin developed what she describes as "a strong love and respect for the land", and this focus on the natural world translated into deep grounded work on empathy. She writes about her practice: "Whether social or aesthetic, I seek in these works to create a dialogue with the viewer, to allow a place of contemplation, sometimes an incorporation of history, always a dependence on time. , to memory or to a passage or journey.
Lin (b. 1959) grew up in Athens, Ohio, where her parents, Henry Huan Lin (ceramist) and Julia Chang Lin (poet and professor of literature), were on the faculty of Ohio University. Lin credits her parents, who both emigrated from China in the 1940s, with high expectations for her and her brother. When she was just 21 and an undergraduate student at Yale University, Lin was catapulted to world prominence for her controversial and ultimately acclaimed Vietnam Veterans Memorial (1982). "One Life: Maya Lin" coincides with the 40th anniversary of the memorial's dedication, which took place in November 1982. Since then, Lin has produced influential work in the field of art and architecture. Whether designing large-scale, site-specific installations, sculptures, architecture, memorials, or intimate drawings, Lin's practice has consistently explored how people live and relate to each other. relate to the landscape. She describes her work as "a systematic ordering of territory linked to history, time and language".
"One Life: Maya Lin" will feature an interactive installation designed by Lin as part of her ongoing multimedia environmental memorial "What Is Missing?" (2012-present), which addresses the biodiversity crisis by inviting viewers to share memories of natural elements that have disappeared in their lifetime.
The museum's "One Life" series, first presented in 2006, examines the biography of a specific character or theme. Recent editions have included "One Life: Marian Anderson" and "One Life: Sylvia Plath".
"One Life: Maya Lin" was made possible by the Guenther and Siewchin Yong Sommer Endowment Fund and Bloomberg Philanthropies. This project received federal support from the Asian Pacific American Initiatives Pool, administered by the Smithsonian Asian Pacific American Center.
National Portrait Gallery
The Smithsonian's National Portrait Gallery tells the multifaceted history of the United States through the individuals who have shaped American culture. Spanning the visual arts, performing arts and new media, the Portrait Gallery portrays poets and presidents, visionaries and villains, actors and activists whose lives tell the story of the nation.
The National Portrait Gallery is located at Eighth and G Streets NW, Washington, DC Smithsonian Information: (202) 633-1000. Connect with the museum at npg.si.edu and on Facebook, Instagram, Twitter and YouTube.
# # #
SI-279-2022