The National Portrait Gallery celebrates Hispanic Heritage Month and Día de Los Muertos with festivals and installations by artists MasPaz and Guache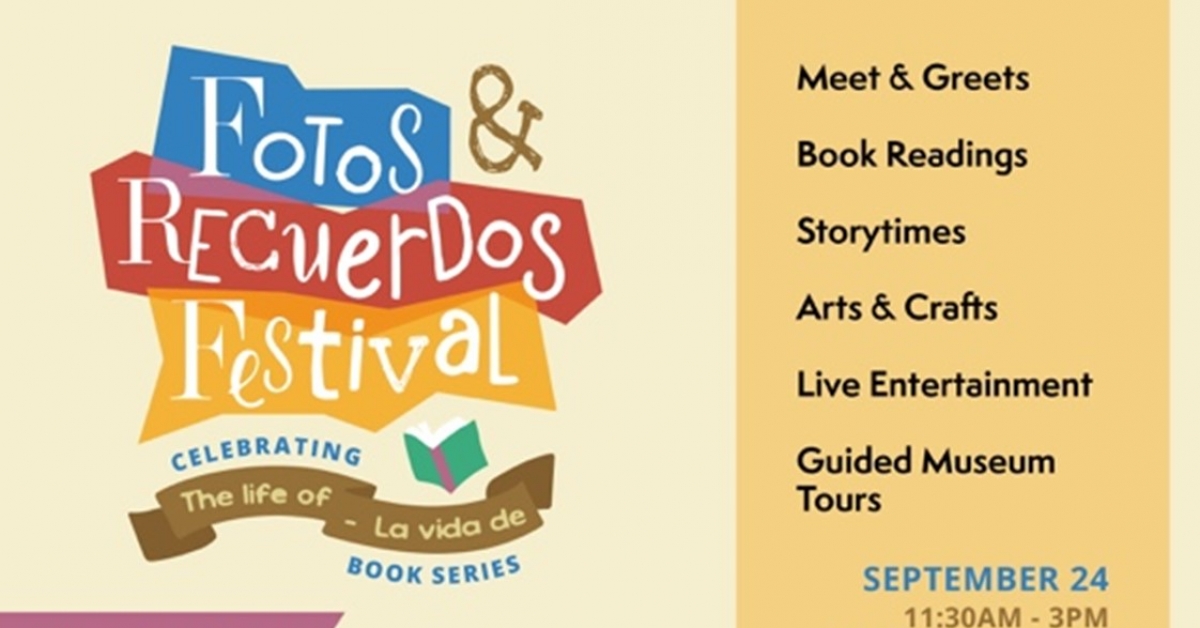 The Smithsonian's National Portrait Gallery will celebrate Hispanic Heritage Month September 15-October 15 with virtual programs and an in-person festival highlighting Hispanic history, culture, traditions and stories. Following Hispanic Heritage Month, on November 2, the museum will commemorate el Día de los Muertos with an indoor festival and an outdoor video and music installation by artists MasPaz and Guache. Admission to both festivals is free.
On Saturday September 24, the Portrait Gallery is co-organizing the Fotos y Recuerdos festival with children's book publisher Lil' Libros. This bilingual, all-ages celebration will take place in the museum's Kogod Courtyard and surrounding galleries from 11:30 a.m. to 3:00 p.m. and will include hours of storytelling, book signings, performances, and gallery tours. There will also be arts and crafts inspired by Lil' Libros "The Life of / La vida de" book series, which features Latinx models from the Portrait Gallery collection.
Throughout September and October, the children's museum's weekly virtual and in-person programs will explore portraits and hear the stories of Latinx role models, including artist Frida Kahlo and choreographer José Limón. Programs for children and their adult companions include Young Portrait Explorers, which are in person at the museum on select Mondays at 10:30 a.m. Virtual sessions are held on select Wednesdays at 11 a.m. Visit the museum's website for more details.
On November 2, the museum's annual el Día de los Muertos festival will take place from 5 to 8:30 p.m. There will be dancing, artistic activities and a community altar in the Kogod courtyard from 5 to 8 p.m. Then, from 6 p.m.: From 30 to 8:30 p.m., the artists MasPaz and Guache will project their video works live on the G and Ninth St. facade of the museum. "We were really moved by the festival," one Washington resident commented of the museum's 2021 outdoor Día de los Muertos festivities. "The imagery, music and community elements were amazing. I hope we can make it a tradition. In DC tonight, we felt connected and embraced by our heritage.
National Portrait Gallery
The Smithsonian's National Portrait Gallery tells the multifaceted history of the United States through the individuals who have shaped American culture. Spanning the visual arts, performing arts and new media, the Portrait Gallery portrays poets and presidents, visionaries and villains, actors and activists whose lives tell the story of the nation.
The National Portrait Gallery is located at Eighth and G Streets NW, Washington, DC Smithsonian Information: (202) 633-1000. Connect with the museum at npg.si.edu, Facebook, Instagram, Twitter and YouTube.
# # #
SI-272-2022