'Queen bag' sold at National Portrait Gallery exhibition in Taiwan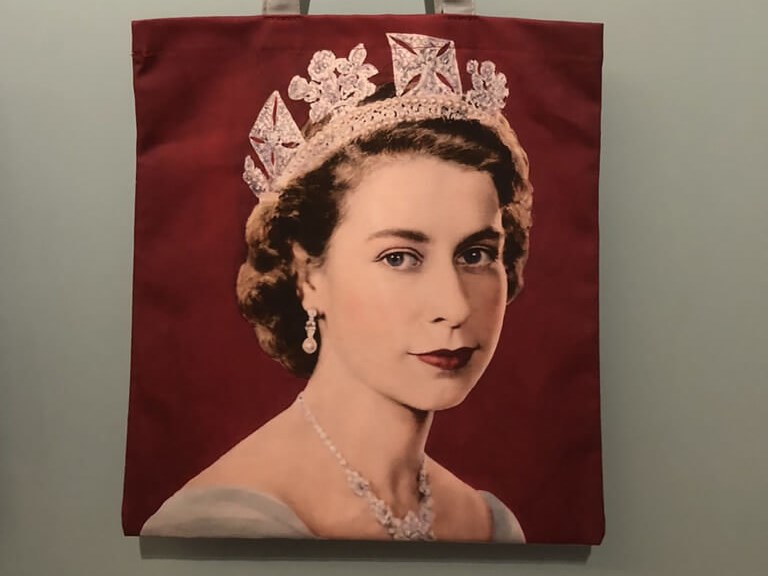 Tainan, Sept. 10 (CNA) A souvenir tote bag with the likeness of Queen Elizabeth II was sold on Friday at a souvenir shop in the Tainan Museum, where portraits of iconic British personalities are displayed in an exhibition , according to the organizers.
After news of the Queen's death was announced on Thursday (UK time), the entire stock of around 100 bags in the Chimei Museum's gift shop was sold out on Friday, the museum told CNA.
The "Queen's Bag", as visitors to the museum call it, features a photo of Queen Elizabeth II, taken by Dorothy Wilding and hand-colored by Beatrice Johnson in 1952, the year the Queen stepped on the throne, the museum announced on Saturday.
The bags were provided by the National Portrait Gallery in London, which lent the Chimei Museum most of the portraits of iconic British figures, including the Queen, for the "Icons & Identities: Masterpieces of Portraiture" exhibition being held in Tainan. until the end of February next year, according to the museum.
The museum said it had contacted the London gallery to inquire about providing more "Queen bags" for the remaining duration of the exhibition.
Since the exhibition opened on August 27, it has attracted some 7,000 visitors, according to the Chimei Museum, which is holding the event to mark its 30th anniversary.
The most important exhibits in the exhibition are portraits of British kings and queens and current members of the royal family, including the new Princess of Wales, Catherine.
The portrait of Queen Elizabeth II, which was commissioned by the Jersey Heritage Trust, is displayed as a hologram titled "Equanimity".
Other notable works include a portrait of playwright William Shakespeare, the first piece acquired by the London gallery when it was founded in 1856, and modern figures such as the late South African President Nelson Mandela and former football star David Beckham.
The National Portrait Gallery in London, which lent the museum 75 of the 89 works on display, is currently closed for renovation.