Norman Foster's "motion" exhibits 38 rare vehicles and 300 works of art
at the guggenheim museum in bilbao
from April 8 to September 18, the guggenheim museum bilbao presents 'movement. autos, art, architecture', sponsored by iberdrola and the volkswagen group, an exhibition that celebrates automotive art stitched into the parallel worlds of painting, sculpture, architecture, photography and film. taking a holistic approach, the exhibition challenges the separate silos of these disciplines and explores how they are visually and culturally linked. the exhibit considers the affinities between technology and art, showing, for example, how the use of the wind tunnel helped aerodynamically shape the automobile to go faster with more economical use of power.
Designed by Norman Foster and curated with Lekha Hileman Waitoller and Manuel Cirauqui of the Guggenheim Museum Bilbao, the exhibition features around 40 automobiles, each the best of its kind in terms of beauty, rarity, technical progress and vision of the future. they occupy the center of the space while being enveloped in works of art and architecture. many of the exhibited works have never left their homes in private collections and public institutions, and as such are being shown to a wider audience for the first time.
mercedes-AMG F1 W11 EQ performance formula 1 racing car / image by mercedes‑benz AG
through the museum
the exhibition is spread over ten spaces of the museum. each of the seven galleries is thematic in roughly chronological order. these begin with 'beginnings' and continue as 'sculptures', 'popularity', 'sports', 'visionaries' and 'americana' and end with a gallery dedicated to what the future of mobility can book.
'future' shows the work of a young generation of students from sixteen schools of design and architecture on four continents, who have been invited by the Normandy host foundation to imagine what mobility could be like in the end of the century, roughly coinciding with the 200th anniversary of the birth of the automobile. the remaining four spaces include a hallway containing a timeline and immersive sound experience, a live clay modeling studio, and a model space.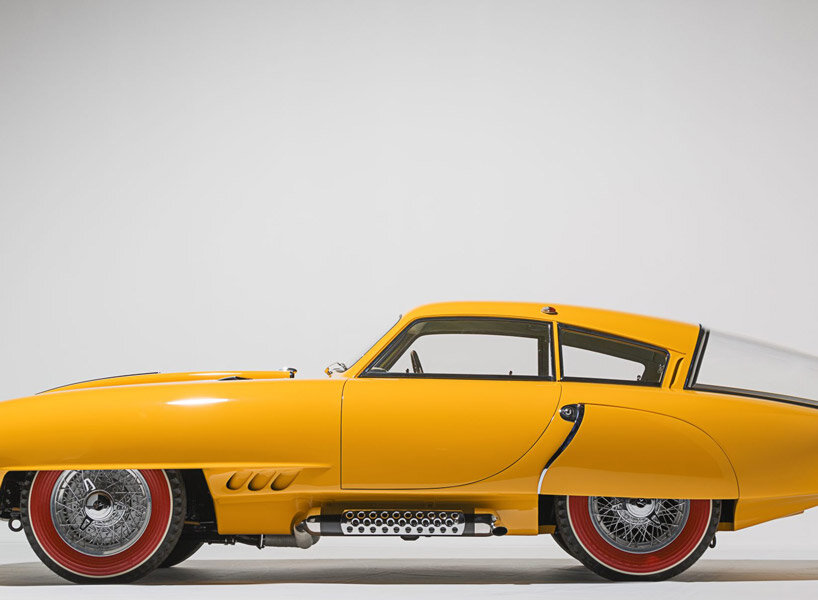 pegaso z-102 cúpula, 1952 / image from louwman museum
explore past and present
ignacio s. galan, Chairman and Chief Executive Officer of iberdrola, says exposure helps explore the many links that automobile creations have with the visual arts and architecture. 'this major exhibition at the guggenheim museum in bilbao, curated by norman foster, offers us a splendid opportunity to contemplate the past and present of this sector. but also to imagine a future where the automobile will go even further in its contribution to social progress and sustainable development while continuing to be the best example of the industry's ability to combine aesthetics, functionality and technology.'
herbert dieschairman of the management board of the volkswagen group, confirms the above statement. 'individual mobility is a major driver of our freedom. the most emotional and used mode of transport is the car. and the car is here to stay. by 2030, the world of mobility will have undergone the greatest transformation since the transition from the horse-drawn carriage to the automobile at the beginning of the 20th century. the journey of individual mobility is exciting and is greatly reflected in automobiles, art and architecture, and this unique exhibition explores mobility, virtuosity and ingenuity from various angles.'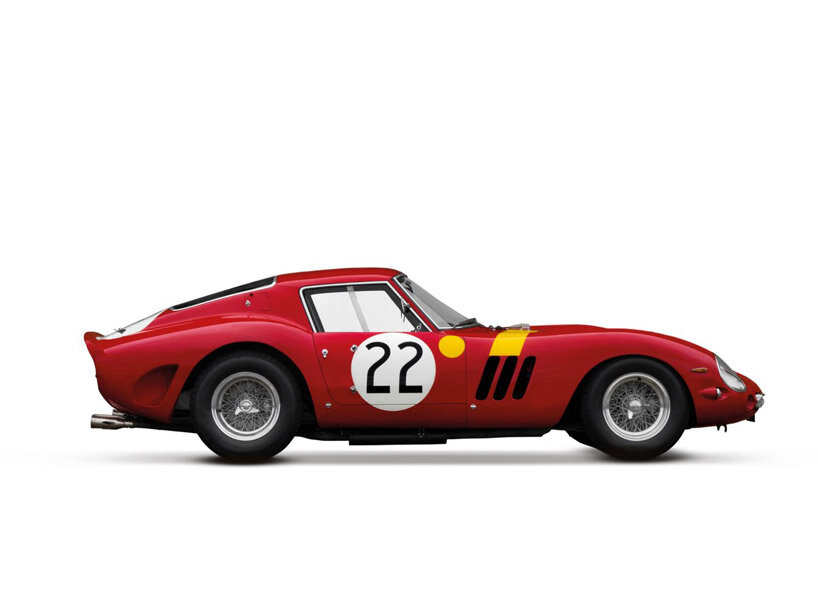 ferrari 250 GTO / image by ben de flesh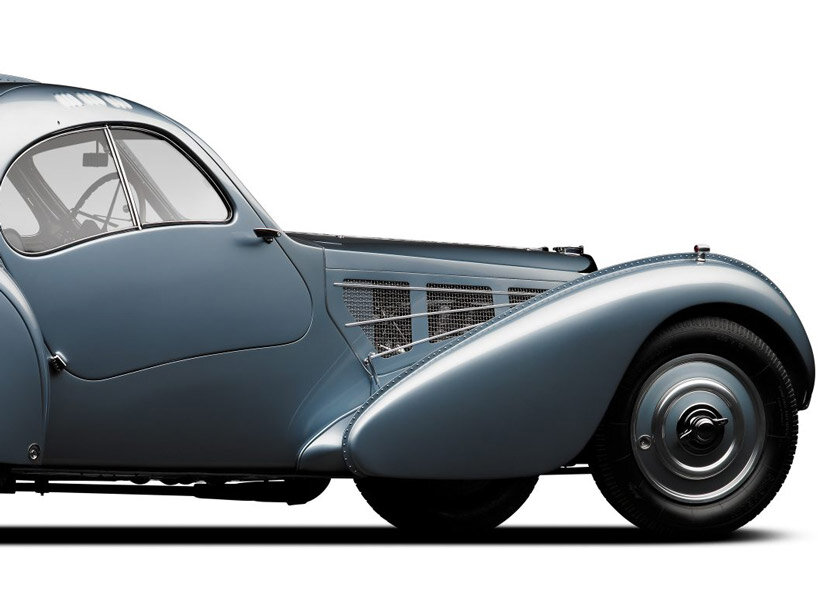 bugatti type 57SC atlantic / image by michael furman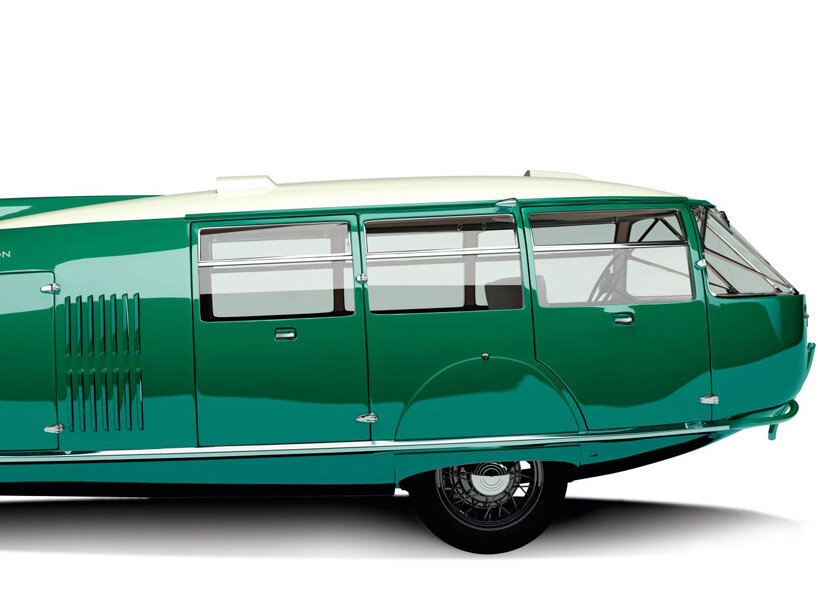 dymaxion #4 / Norman Foster Foundation image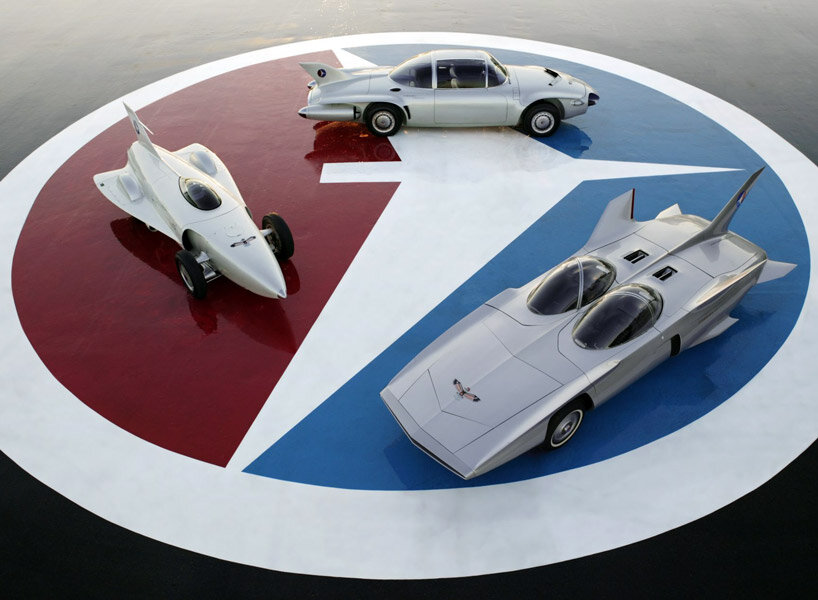 general engines, firebirds models / image by rodney morr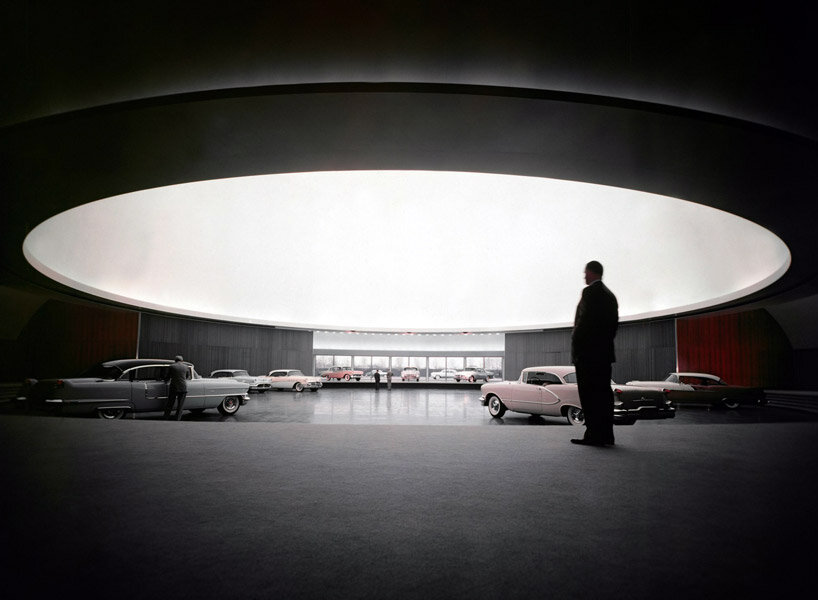 general motors technical center / image by general motors
project info:
Name: movement. automotive, art, architecture
Museum: guggenheim museum bilbao
conception and conception: Norman host family
curation: lekha hileman waitoller, manuel cirauqui, norman welcoming foundation
Appointment: April 8 – September 18, 2022
Matthew Burgos | design boom
March 14, 2022