National Portrait Gallery Icons, London, Sydney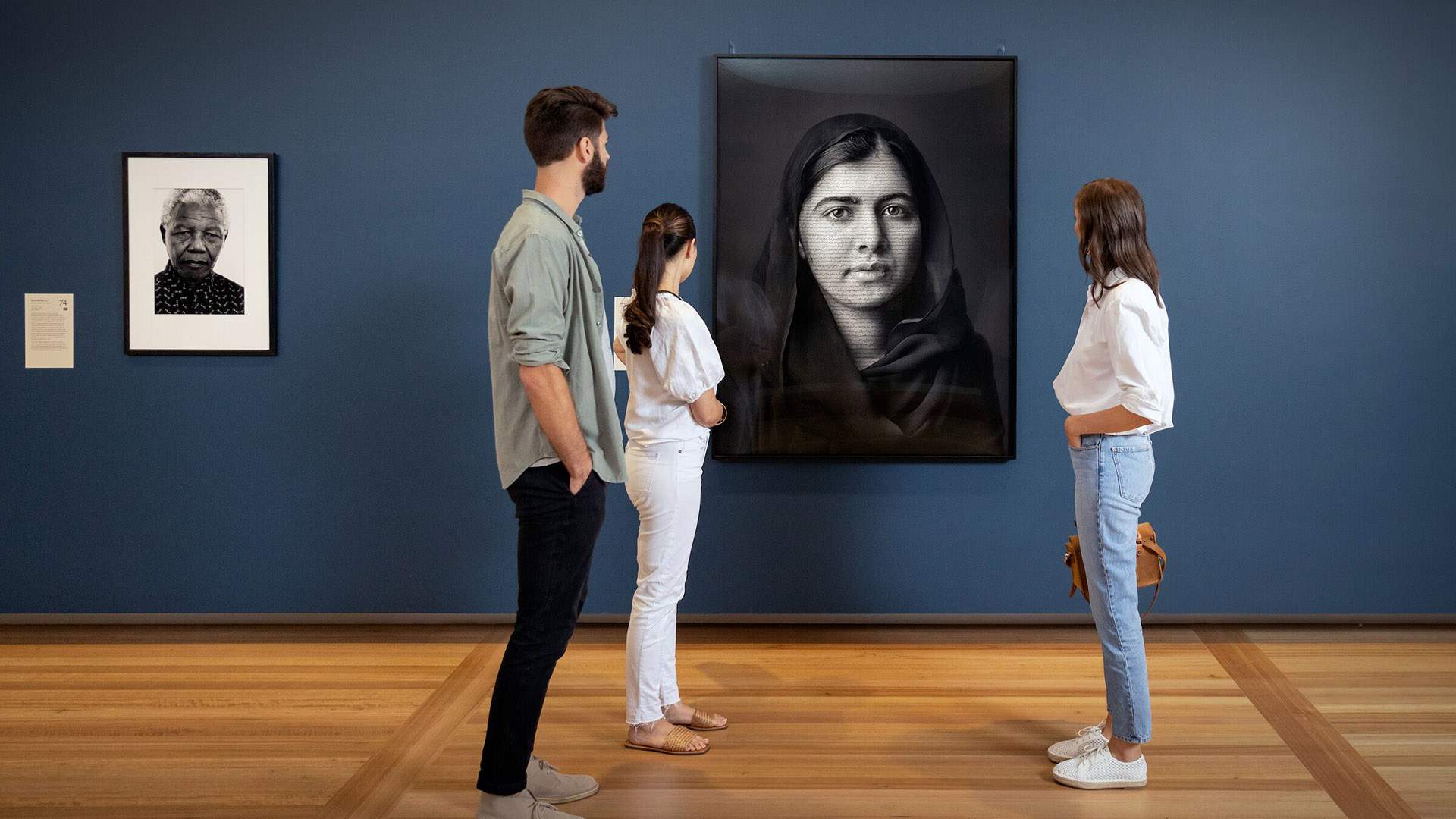 Forget Instagram – when it comes to looking at famous faces, portrait galleries were serving up the goods long before social media existed. Think of a well-known name not just in recent times, but dating back decades, centuries, and more, and chances are someone somewhere has painted their image before.
The Beatles, David Bowie, Charles Dickens, the Brontë sisters, Nelson Mandela and Malala Yousafzai: they all got the portrait treatment, and the results – or at least a painting bearing their faces – are now on display at Shakespeare at Winehouse: Icons from the National Portrait Gallery, London. Presented at the National Portrait Gallery in Canberra, this is the type of exhibition that occurs when one portrait gallery partners with another; consider it as the Creation showcases of portraits.
There is a strong British bias, naturally, covering the people who have shaped UK history, identity and culture over the past 500 years. Accordingly, other famous people gracing the walls of the NPG include Queen Elizabeth I and Queen Elizabeth II, Kate Moss, Mick Jagger and Princess Diana, as well as Lord Nelson, Sir Isaac Newton and Ed Sheeran, Darcey Bussell.
As mentioned in the name of the exhibit, the Bard and Amy Winehouse obviously also feature in an exhibit arranged by theme rather than year. And, by grouping portraits around fame, power, love and loss, identity, innovation and self, Shakespeare at Winehouse: Icons from the National Portrait Gallery, London also examines how the portrait has evolved over the years – across a season that spans Saturday, March 12 through Sunday, July 17.