McDonough opens 2022 with four new exhibits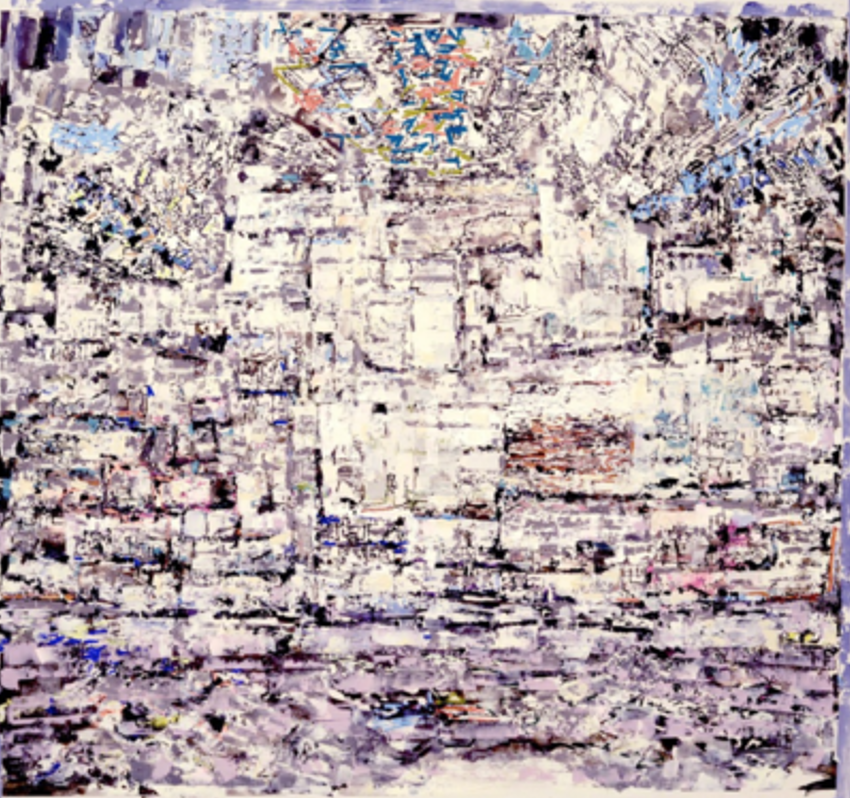 Four new exhibitions exploring the pandemic, childhood, identity and intimacy open Friday, January 21 at the McDonough Museum of Art on the campus of Youngstown State University.
The exhibitions run until March 5. The museum is open from 11 a.m. to 4 p.m. Tuesday through Saturday. Free entry. An opening reception for all exhibits will be held from 5 to 7 p.m. on Friday, January 21.
"Open Storage" is the title of an exhibition by Matthew Kolodziej, whose paintings explore themes of time, dislocation and the formation of perceptions with reference to architecture and archeology. Currently a professor at the University of Akron, Kolodziej has exhibited his work since the mid-1980s in galleries and museums across the country and abroad, including recent solo exhibitions including work at the Carl Solway Gallery and at the Painting Center in New York. His work has also been represented in group exhibitions at the Cleveland Museum of Art, Rockford Art Museum, Akron Art Museum, and Museum of Contemporary Art Cleveland. Kolodziej will give an artist talk on January 27 at 5:10 p.m. at the museum.
Artist Piotr Szyhalski created COVID-19: Labor Camp Report at the start of the pandemic in March 2020. What started as a single drawing slowly turned into a daily practice, a way to reconcile and recording thoughts, feelings and ongoing changes. the world. Szyhalski is a professor of media arts at the Minneapolis College of Art and Design and a recipient of the McKnight Artist Fellowships for Visual Artists 2009-2010 and 2017-2018. His work has been exhibited worldwide at venues including the International Center of Photography, New York Expo Film Festival, Siggraph, ISEA Paris and the Museum of Contemporary Photography in Chicago.
"A Day No One Will Remember" by Donald Black Jr. is a series of photographs created in Black's hometown of Cleveland that show ordinary days filled with childhood play, imagination, calm, expression creative and innocent. Black will give an artist talk on February 23 at 5:10 p.m.
"There Are Seams in Purgatory" is the name of a collaborative exhibition between the five women-identifying artists who make up Carnegie Mellon University's MFA class of 2023. Sarah Bowling, Han Diaspora Group, Laura Hudspith, Rosabel Rosalind and Rebecca Shapass engage in an interdisciplinary dialogue that encompasses sculpture, drawing, painting, installation and performance.