Jaq Grantford awarded at the National Portrait Gallery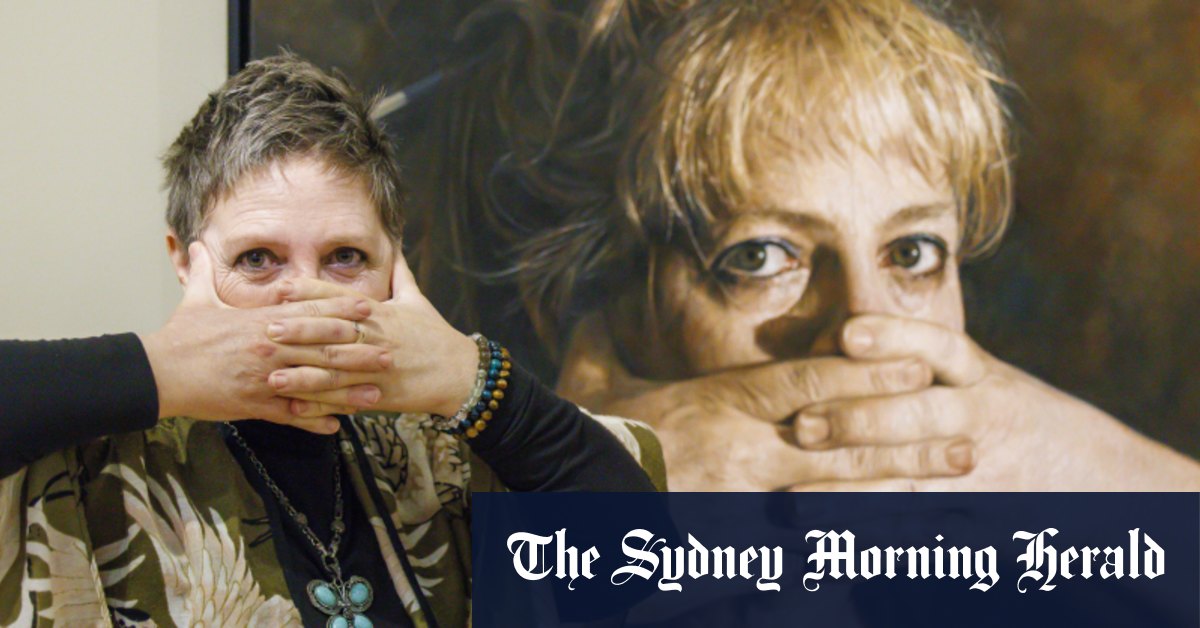 The $75,000 top prize in the most recent national portrait prize, the prestigious Darling Portrait Prize, went to painter and book illustrator Jaq Grantford — and all it took was a little creative visualization.
"I said to myself, I would like one day a work to be hung in the National Portrait Gallery," she says.
There was obviously power in those words – Grantford won the Darling on Friday with a technically brilliant self-portrait, combining whimsy and emotional depth.
"It's definitely a lockdown portrait," says Grantford, who is based in the Melbourne suburb of Carrum Downs. "My feelings during the lockdown were very conflicted. There were things we didn't think could happen, like not being able to travel interstate or drive more than three miles. But then there was this guilty pleasure of the noise stopping around me and the pleasure of walking into the studio. It was just me in my space – I'm an extroverted introvert.
The winning entry shows Grantford with her fingers intertwined across the lower half of her face and with brushes emerging at odd angles from her wild blonde hair. Over her 30-year career, she's developed the habit of tucking brushes into her hair and behind her ears as she works.
Loading
However, it's a habit she was forced to temporarily put on hold after undergoing cancer chemotherapy.
"Six months ago I was completely bald," she says. "I'm looking at this painting, with all this hair saying, 'Who is this woman?'"
The Darling Prize is named after Gordon Darling, one of the founding patrons of the National Portrait Gallery in Canberra. Its freshman year was 2020 and this is only the second time it has been awarded due to COVID disruptions. Darling's wife, Marilyn Darling, also a founding patron and former gallery president, on hand to announce this year's winner was impressed with the 39 finalists, including luminaries Wendy Sharpe and Jiawei Shen.