Immersive art space announces move to the heights, exhibitions open in November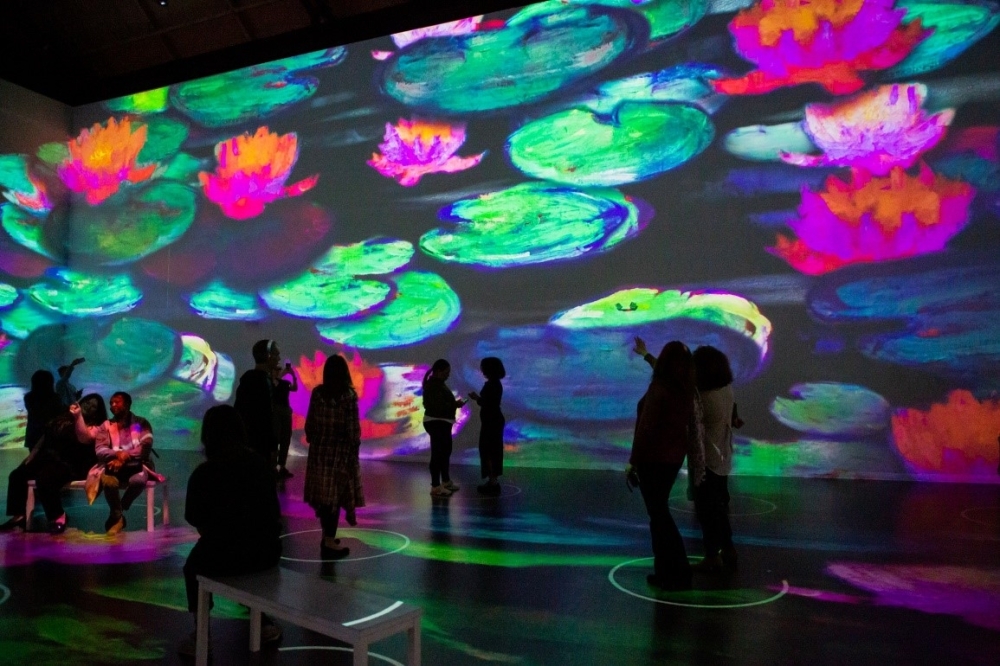 A new immersive art exhibit that has welcomed more than 180,000 guests to the Houston area over the past year announced a planned move to higher ground on August 10.
The exhibition, managed by the companies Lighthouse Immersive and Impact Museum, specializes in immersive art exhibitions, including recent exhibitions by artists such as Vincent Van Gogh, Frida Kahlo and Claude Monet. The announced move will see the location of the exhibits move from the Founders District at 1314 Brittmoore Road in West Houston to a new location at 600 W. Sixth St. in the Heights, according to an August 10 press release.
The new space is expected to debut in early November, according to the release, in line with plans to create a more permanent location in Houston.
"We are very grateful for our time in the Founders District and for all the support we have received so far from the local community during our time at the Brittmoore site," said Vito Iaia, Impact Museums co-founder and co-producer. of the "Immersive Van Gogh" exhibition, in a press release. "Our goal is to be a socially influential member of the community and to continue to provide customers with more opportunities to immerse themselves in the best possible experiences."
At 26,280 square feet, the new space will allow Lighthouse to work on a larger canvas, said Corey Ross, co-founder of Lighthouse Immersive. It will feature two gallery spaces, taller ceilings, and updated acoustic treatment for high-quality sound engineering, according to the release.
The 'Immersive Monet' experience will be open to guests at the Brittmoore site until August 21, according to the statement. Special holiday programming is set to debut at the new location in late November, and pre-sale tickets go on sale August 24.
Details on upcoming exhibits at the new location will be announced in the coming weeks, according to the release. Tickets can be purchased online at www.immersivemonet.com.