Icons from the National Portrait Gallery in London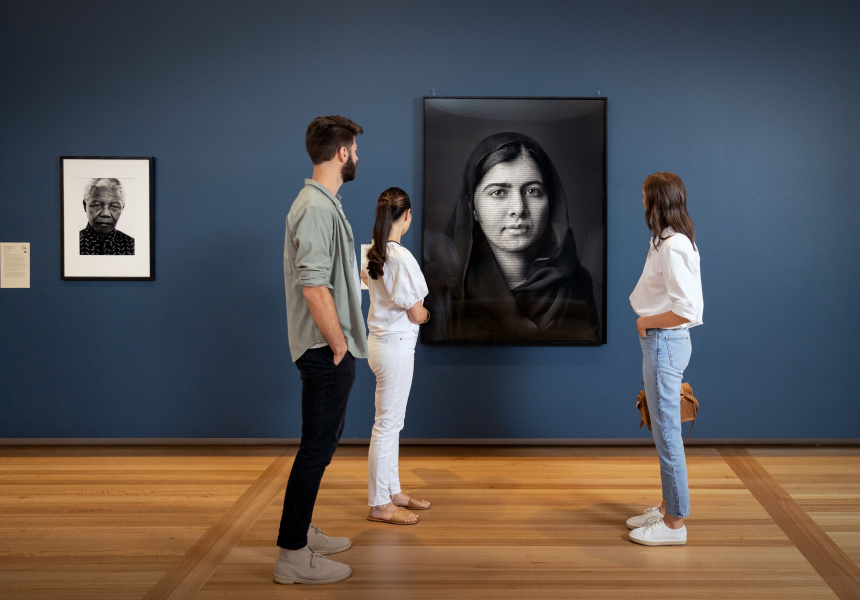 An iconic collection of classic British portraits is coming to Canberra.
The British arrive… at the National Portrait Gallery in Canberra.
Paintings of some of Britain's best known and best loved, ranging from David Bowie and Kate Moss to Mick Jagger and the Beatles – as well as iconic historical figures such as Dickens, Lord Nelson and Queens Elizabeth I and II – will visit in Canberra for the exhibition Shakespeare at Winehouse: Icons from the National Portrait Gallery, London.
Running from March 12 to July 17, the exhibition is a rare chance to see more than eighty treasures from London's National Portrait Gallery, exclusively visiting our shores as the famous London gallery undertakes its biggest refurbishment since 1896.
Centered around six themes of fame, power, love and loss, identity, innovation and self, the exhibition is designed to show how the defining characteristics of portraiture have been reinterpreted and reimagined by artists at through time, whether they attack Sir Issac Newton or Ed Sheeran.
Many portraits are accompanied by gripping stories, including a painting of the Brontë sisters thought lost before being found folded on a cupboard in 1914, and an iconic portrait of Shakespeare thought to be the only one for which the playwright s sits during his life.
Book tickets.
Broadsheet is a proud media partner of the National Portrait Gallery.