Art exhibits explore Afrofuturism and celebrate black identity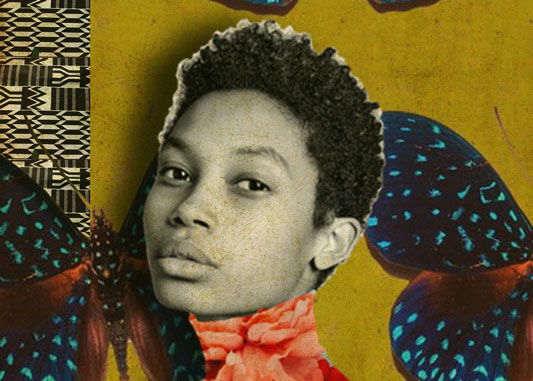 January 13, 2022
BLOOMINGTON, ILL – Works by black artists will be featured and celebrated at upcoming art exhibitions at Illinois Wesleyan University's Merwin and Wakeley Galleries.
"Future Spaces in Community Places", an exhibition centered on the ideas of practical Afrofuturism, will be presented at the Merwin Gallery. "Celebrating Blackness" will be the exhibition at Wakeley Gallery, which includes works that reflect black identity and how blackness has shaped social, cultural and political experiences around the world. Both exhibitions will be presented from January 17 to March 3.
These exhibitions are part of a joint project between the School of Art and the School of Theater Arts, led by Merwin and Wakeley Galleries Director Carmen Lozar and Assistant Professor of Theater Arts Michelle Gibbs.
"Art can be a powerful visual mechanism, and too often black artists go unrecognized and uncelebrated," Lozar said. "Being part of a healthy community means representing the whole, and I believe the IWU seeks to do that with these exhibits."
The works in the exhibition "Future Spaces in Community Places" feature a wide range of graphic work and collaborations between graphic designer and illustrator Stacey Robinson and four other artists. Robinson's art focuses on Afrofuturism, a term that describes many lines of thought regarding the future of black individuals and their contributions to society.
Lozar and Gibbs describe "Celebrating Blackness" as a community-focused exhibit. Wesleyan students and the surrounding community are encouraged to submit pieces that reflect black identity. Submissions include a wide range of performance art, paintings, drawings, glass and sculpture.
"It's exciting to see our college community come together to experience and recognize the deep and complicated ways in which different perspectives of Blackness resonate with folx," Gibbs said. "'Celebrating Blackness' is not about perpetuating white-centric narratives and tropes about 'The Tragic Negro.' This art exhibition aims to experience the fullness of black life.
Lozar and Gibbs agree that the intent of the exhibit is "to elevate the myriad ways in which we experience and revere phenomenal blackness." Their goal with this joint project is to "embrace art as a medium that inspires our communities, our families, and ourselves to celebrate darkness."
The Wakeley Gallery at Illinois Wesleyan University has invited the IWU campus and the Bloomington-Normal community to create and submit artwork that honors and celebrates Africans, African Americans, and/or Black people from the African Diaspora.
A reception is scheduled from 6 to 9 p.m. on February 24 at the respective galleries. The reception is free and open to the public and will include a lecture, student performances, poetry reading and music. For more information on the exhibitions, visit the Merwin and Wakeley Galleries website.
By Julia Perez