AACC exhibits student art – Campus Current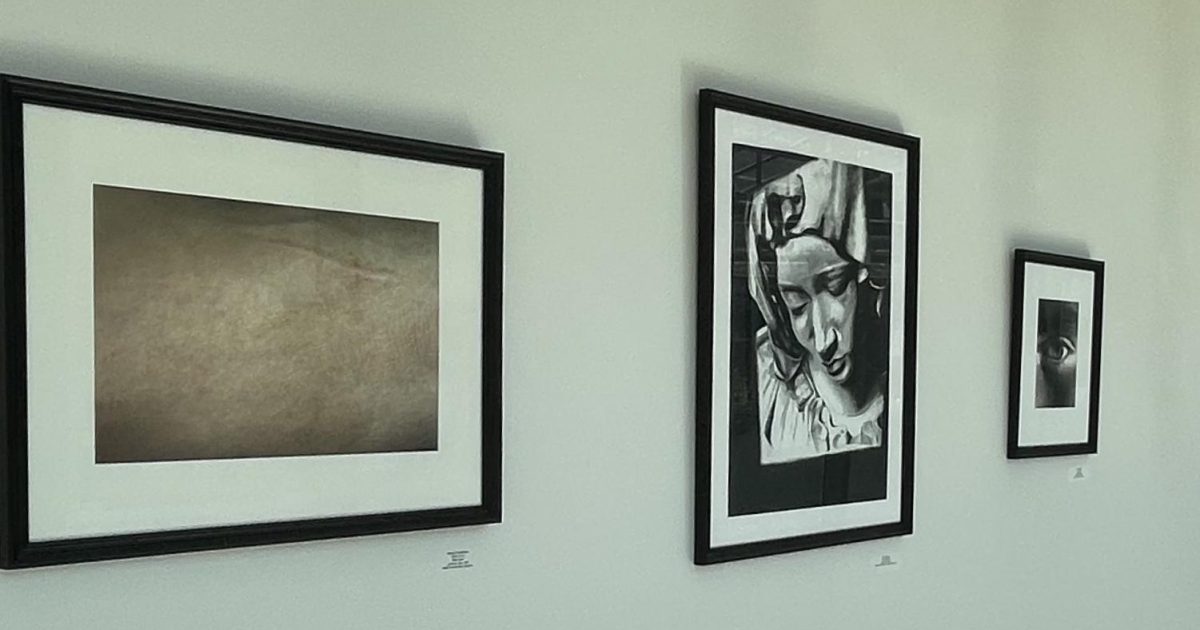 An exhibition at the CADE gallery from May 10 to June 10 will present around thirty works by students.
Four or five of these pieces will become part of the AACC's permanent student collection, which began 20 years ago. Student paintings, drawings, sculptures, and photographs will be displayed in CADE, the Health and Life Sciences Building, the Sculpture Garden, the Library, and other buildings on campus.
"It's a chance for students to get their work known," said CADE Gallery Director Teddy Johnson, who teaches art classes at AACC.
Art teacher Chris Mona founded the AACC student collection in 2001.
Each year, the college purchases a few pieces of art from the student exhibit and rotates the works between buildings.
Mona said a professor from a University of Maryland jures the show each year and selects the pieces for the exhibit. Student artists can decide if they want to make their pieces available for purchase.
This year's juror is Eric Briscoe, visual arts coordinator at Morgan State University."They set their price," Mona said. "And so, the juror selects the work that the students have to show and in addition, he or she selects pieces for the students' collection."
Johnson said the exhibitions are important because they inspire students to interact with the art market.
"Then another thing…is building your resume," Johnson said. "So when you're in fine art, when you're trying to take the next step, you're not just showing people your work, but you're telling people what you've done with your work and that you're able to say your work is in a permanent collection there and be able to put a few lines on that artistic resume. And that serves a number of purposes. First, to see their work… get paid for your work, let it begin to become a profession.
Mona said the induction of new works came to a halt during COVID-19. This is the first time the exhibit will be in person in two years.
"We had a two-year gap, when we were virtual," Mona said. "It didn't make sense to collect then. It would have been virtually impossible to do that.The campus recently began exhibiting art in the Health and Life Sciences building.
"I would love to get some parts at our Glen Burnie campus," Mona said. "It's this one
place where we don't have parts yet."

Rob Muir, a sculpture student who has been taking classes at AACC for eight years, praised the student art collection. Muir has contributed exhibits on Arnold's campus and around the county.
Creating artwork to display on campus "has been a learning experience," Muir said. "I could praise it as 'student-inspired student creativity'."Barbra Sauce, an artist who has worked with a variety of mediums while taking art classes at the AACC for more than 20 years, said the public exhibitions of work she has participated in remind her of all the effort to create them.
"It's a joy, especially since it reminds me of that collaborative process." Sauce said.