A Royal Hoopla at the National Portrait Gallery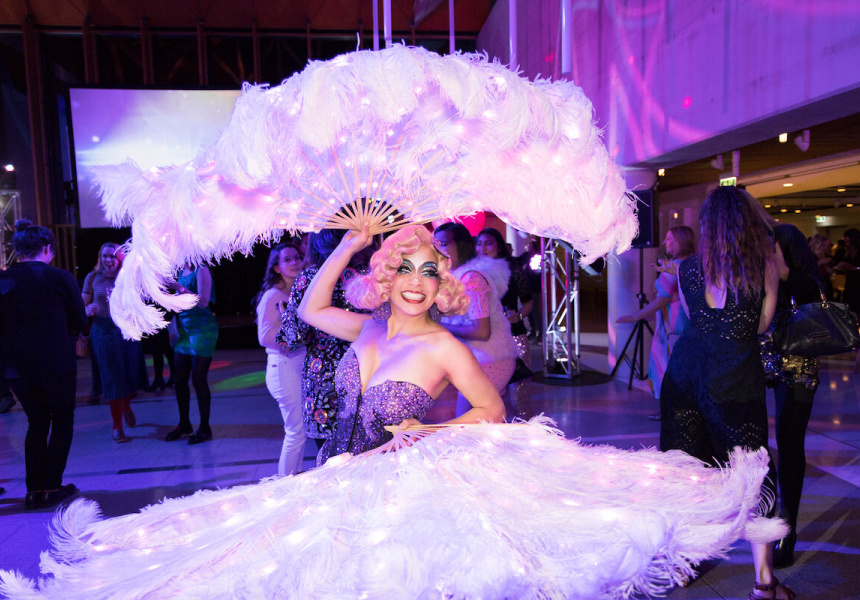 Fun, frivolity and live music – this royal Friday night party has it all.
To celebrate the Shakespeare to Winehouse exhibition, the National Portrait Gallery in Canberra is hosting a one-of-a-kind evening on Friday 10 June. Think sequins, chains, bright lights, and corporate-worthy displays adorning the gallery walls.
From 7.30pm until late, A Royal Hoopla features live music from Canberra's politically charged quartet Glitoris; culture-clash disco drama queen Tanzer; and Sydney DJ Charlie Villas. Party-goers can also catch burlesque performances by comedy queen Rosie Rivette and globe-trotting dancer Jazida. And last but not least, Sydney drag queen Aaron Manhattan brings his signature performance style to this lineup of punks, rebels and queens.
Tickets include entry to the exhibition Shakespeare to Winehouse: Icons from the National Portrait Gallery, London anytime over the long weekend. As London's counterpart to the National Portrait Gallery undergoes its building's biggest refurbishment in 125 years, more than 80 treasures from their collection now adorn the walls of this crowded exhibition in Australia's capital. Famous faces on display range from the titular Shakespeare to Winehouse, Darwin to Dickens, the Beatles to the Brontë sisters to the Beckhams – not to mention Mandela, Malala, Churchill, Diana, Bowie, Sheeran, Westwood and Suite. Iconic artists on display include Warhol, Hockney, Emin, van Dyck, Rubens and Freud. It's a must-see collection of works and tickets to A Royal Hoopla cover entry to the exhibition anytime over the long weekend (during normal non-party hours).
And if that doesn't seal the deal, maybe this will: the best-dressed guest will win a personalized Doppelganger jewel by loud and proud local heroes Doodad + Fandango.
Reservations are essential, so head to the National Portrait Gallery website to book your tickets today.
This article is produced by Broadsheet in partnership with the National Portrait Gallery.