10 Best January Art Exhibits in Chicago to Visit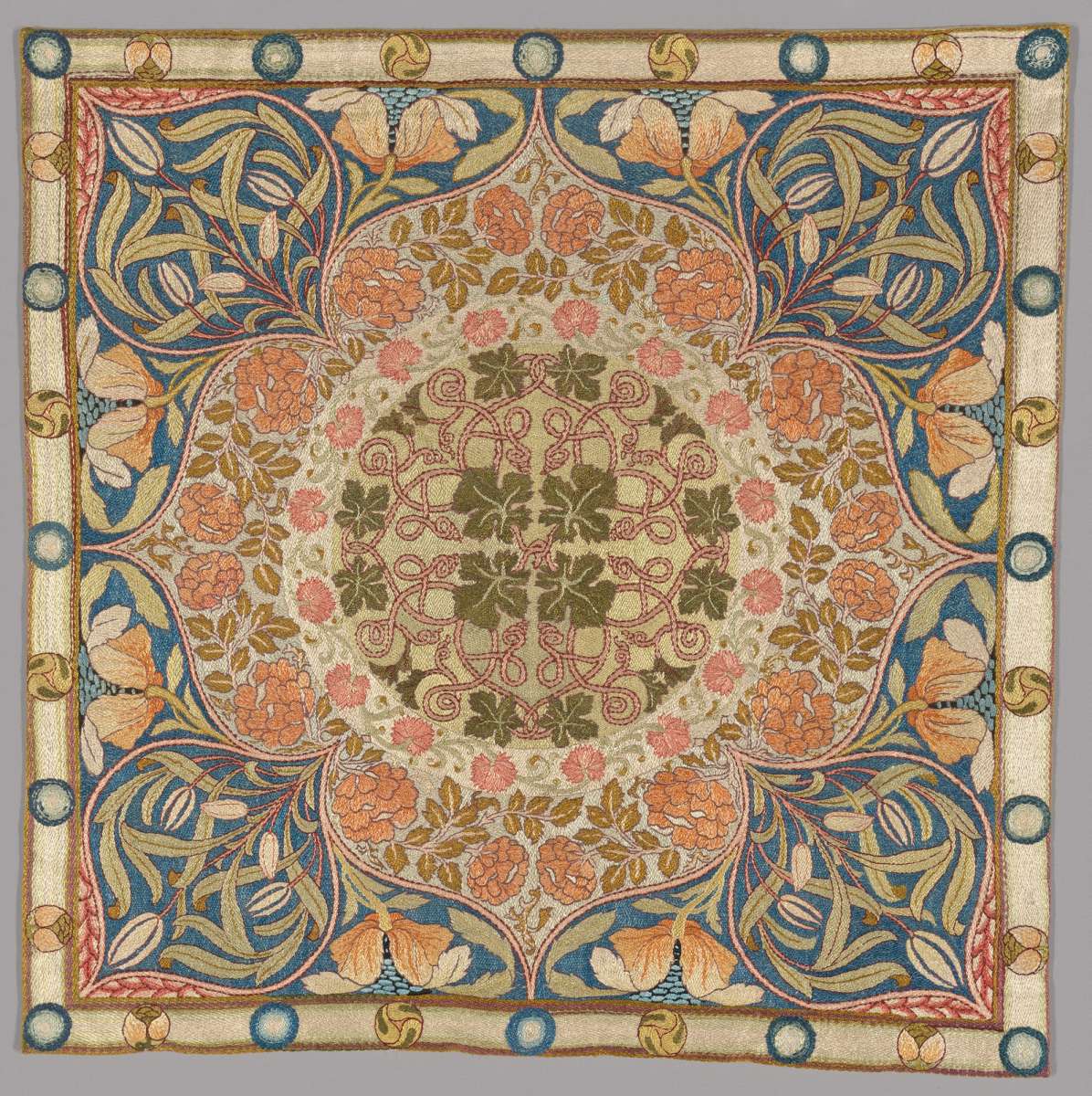 Chicago is a melting pot of food, culture, people and arts. The city has an incredible and diverse range of art museums like the Art Institute of Chicago, the Museum of Contemporary Art, and the National Museum of Mexican Art, among others. There are always exciting new exhibits to discover, from interactive art, photography and sculpture to tattoos, pop culture, textiles and more. Below, we share ten of the best art exhibits in Chicago, running right now and coming soon.
Looking for other things to do? Check out our big list of things to do in January in Chicago!
111 S Michigan Avenue, Chicago, IL 60603
WHEN: Now – January 17
Follow the Parisian journey of photographer André Kertész through this collection of postcard prints. Kertész arrived in Paris in 1925 and by the end of 1928 he became a regular contributor to magazines and exhibited alongside well-known artists like Man Ray.
From amateur and professional photography to photojournalism, journalism, documentary and avant-garde styles, Kertész has become a major influence in modern fine art photography. The exhibition features a variety of his most enduring works, including portraits of his artistic circle, Parisian views and simple still lifes.
The Art Institute of Chicago
111 S Michigan Avenue, Chicago, IL 60603
WHEN: Now – January 24, 2022
American conceptual artist and collagist Barbara Kruger has used her art form to address identity, desire and consumerism with humor and empathy for over 40 years. This exhibition shows a collection of Kruger's career, including early and rare "collages" of digital presentations such as animations and video installations.
Kruger's work resides in the Art Institute's largest exhibition space, the 18,000 square foot Regenstein Hall, but can also be seen in the Griffin Court atrium in the Modern Wing.
Museum of Contemporary Photography
600 S Michigan Avenue, Chicago, IL 60605
WHEN: Now – February 20
This photography exhibition features the work of ten artists exploring the role of firearms in today's society with a focus on structural violence, poverty, systemic racism and a growing police force. militarized.
As you walk through the exhibition, you will find that the work comments on a variety of issues, such as the politicization of trauma and public bereavement. The exhibit will spark discussion on how gender, race, capitalism and militarism affect the topic of gun control in the United States
The Art Institute of Chicago
111 S Michigan Avenue, Chicago, IL 60603
WHEN: Now – March 21
A figure of 1950s Pop Art and an iconic collagist, Ray Johnson was also ironically considered "New York's most famous unknown artist". In addition to his meticulous collages, he is remembered for his development of mail art, an art form that involved sending works of art through the mail.
The works featured in the exhibition are almost all from Ray Johnson's William S. Wilson Collection, recently acquired by the Art Institute, which houses the original archives of the New York Correspondence School, the international postal art network.
Chicago Museum of Contemporary Art
220 E Chicago Avenue, Chicago, IL 60611
WHEN: Now – March 27
This exhibit showcases everything from video to colored pencil to installation art. Andrea Bowers focuses on topics that deal with issues such as immigration rights, workers' rights, women's rights, climate justice, and more.
Her work portrays and documents activism, advocacy and contemporary history. She uses art as commentary on political and social climates, such as "My Name Means Future," a video that features a young Indigenous rights activist whose ancestral lands have been threatened by the Dakota Access Pipeline project.
The Art Institute of Chicago
111 S Michigan Avenue, Chicago, IL 60603
WHEN: Now – June 13
Those who love flowers and wildlife will appreciate the beauty of the Morris and Company exhibit. The furniture company had a philosophy of elevating handmade objects by bringing art to our daily lives.
Handmade wallpapers, textiles and furniture have made Morris & Co. a much-loved company. Much of the work had influences from European and Middle Eastern fabric designs and was often titled after flowers and plants. The style was important in Britain's Arts and Crafts movement of the late 19th century.
The Art Institute of Chicago
111 S Michigan Avenue, Chicago, IL 60603
WHEN: Now – Fall 2022
Nancy Rubins has collected everyday objects like canoes, airplane parts and playground equipment throughout her career. She creates monumental sculptures held together by thin steel trusses and tension cables.
Its Our Friend Fluid Metal series focuses on children's equipment for amusement parks, playgrounds, and more. Two sculptures from the series are on display at the Art Institute's Bluhm Family Terrace.
WNDR Museum
1130 W Monroe St, Chicago, IL 60607
WHEN: In progress
Immersive art exhibits can be trippy and Yayoi Kusama's "Let's Survive Forever" is one of the most trippy, giving visitors a sense of infinity through suspended stainless steel balls. The Infinity Mirrored Room plays with the reflections of the spheres and surrounding mirrors for that trippy feeling of infinity. Visitors have a minute inside the room, where photography is encouraged. It's the ultimate mirror selfie experience!
The Art Institute of Chicago
111 S Michigan Avenue, Chicago, IL 60603
WHEN: In progress
This vast collection is one of the finest in the world with more than 4,000 works from the 12th to the end of the 19th century in Europe. You will recognize many renowned paintings in the exhibition, including "A Sunday Afternoon on the Island of La Grande Jatte" by Georges Seurat, "Water Lilies" by Claude Monet and "Self-Portrait" and "The Bedroom" by Vincent van Gogh.
Jean Albano Gallery
215 W Superior St, Chicago, IL 60654
WHEN: In progress
Too cold outside? Come in for a warm gathering surrounded by art at the Jean Albano Gallery. "I have my art to keep me warm" is a group art exhibition featuring many of Jean Albano's current artists. You'll find work that inspires conversation or just makes you smile from the bottom of your heart.
Featured Image Credit: The Art Institute of Chicago